Spending a lot of time posting your Shopify shop products to your Facebook and Instagram feeds?
Biobiogo Shopify shop synchronization feature helps you post your products to your Instagram and Facebook pages automatically.
And it will also turns your Instagram and Facebook feeds into a direct shop where people shop and pay without leaving the apps.
Watch the following video to see how your shop will be working on the Instagram and Facebook apps.
There are only a few clicks to enable the feature as long as you have the Instagram Shop & Facebook Shop app installed to your Shopify shop.
Step 1
Launch the app from your Shopify admin panel, click Automations, click Setup button on the Product Synchronization block.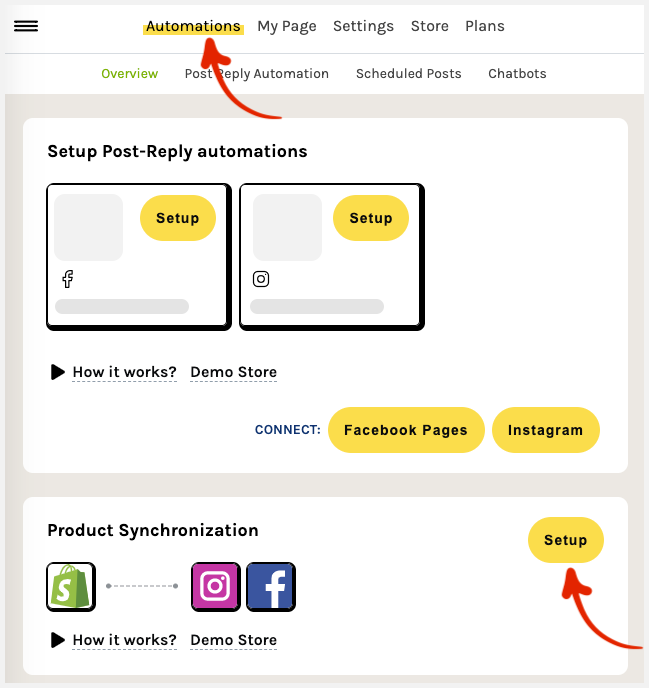 Step 2
Choose a social account you wish to synchronize your products to.
If you have more than 1 social account connected, you can repeat the step to setup the synchronization to synchronize your product to multiple social accounts.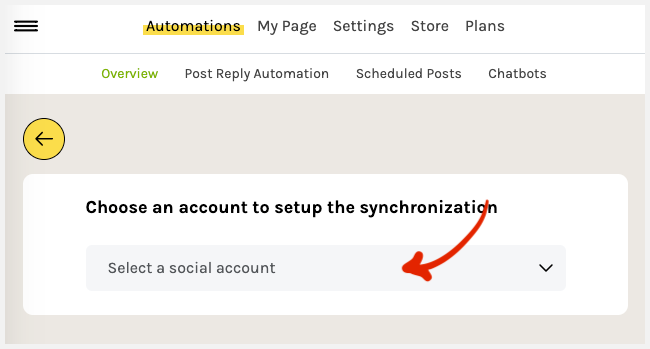 Step 3
Setup the synchronization according your needs, you can turn on both or either one of blow triggers.
Post the product to your target social account when it is updated or published.
Post a random product to the target social account daily.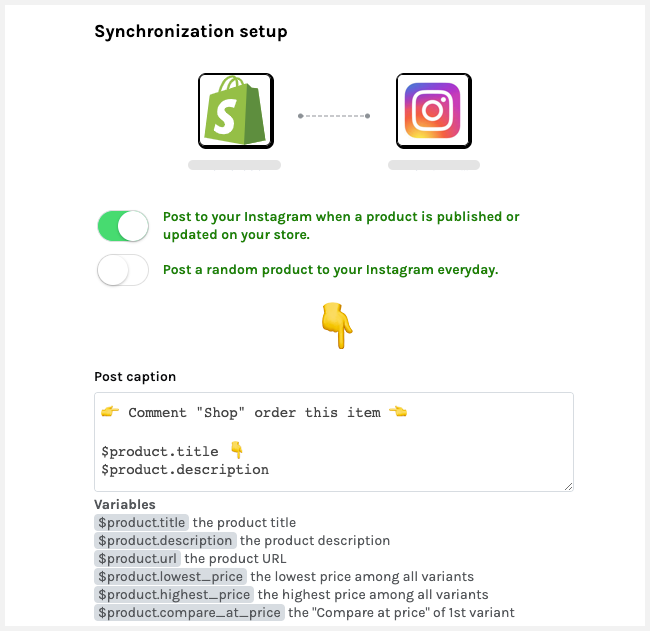 Step 4
Setup the shoppable automation.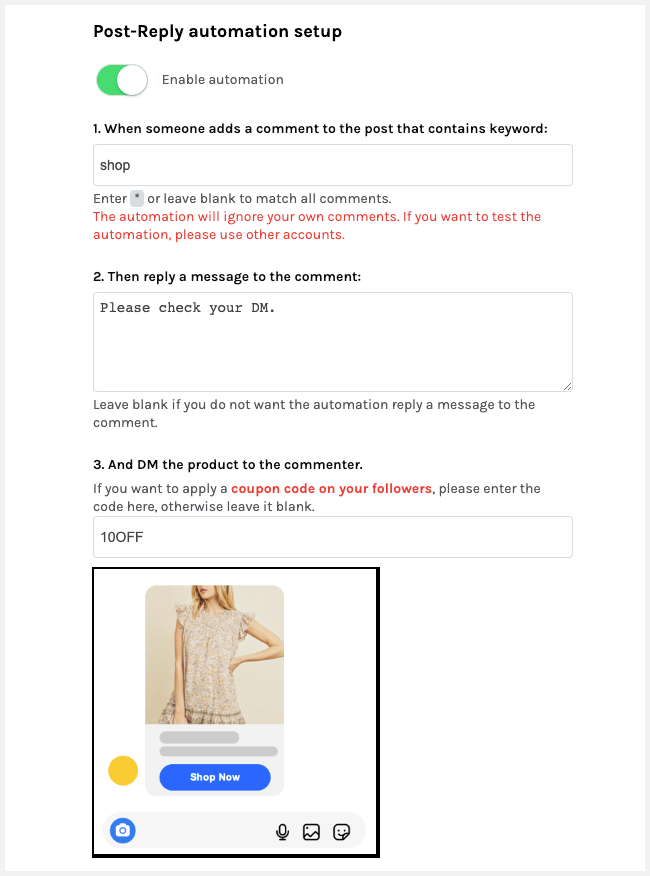 Now is all done. Try to update a product on your Shopify shop to see the magic.