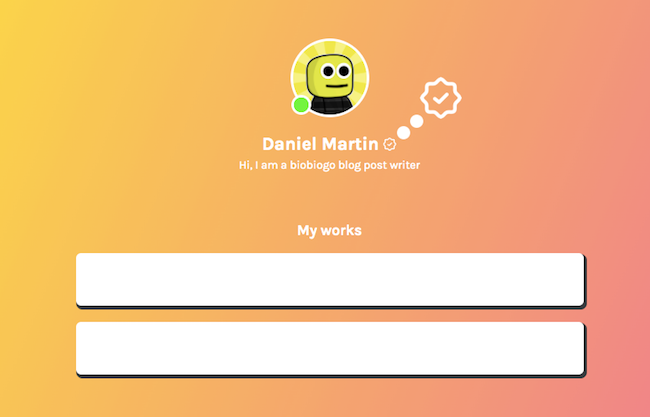 We suspend more than 50 fake and abuse accounts everyday.
A biobiogo verification checkmark provides credibility to official accounts and puts a clear distinction between the real biobiogo and the biobiogo may run by fans or imposters, as we can not 100% be sure all accounts are real.
To get started, you will need to have a verified account either on Facebook, Instagram or Twitter. Follow the procedure below to get the checkmark.
Login to your biobiogo account.
Click on Share button on the link dashboard, then copy your biobiogo URL.
Add the URL to your profile on one of mentioned platforms (the instruction adding your URL to these platforms see attached below).
Once you have finished adding your URL to your social profile, then go back to your biobiogo account.
Click the menu icon on the top menu bar, click Account.
Click Account Verification button at the bottom of the page.
Fill the the form to tell us which platform you have added your biobiogo to, and what is the username, then submit.
Here is how you can add your biobiogo to your social profiles:
Facebook
Simply copy your link URL, go to the About page on your profile, click on Contact and basic info, then click on + Add a website, paste your URL into the Website address field, and click Save. Go to Facebook >
Facebook Pages
Simply copy your link URL, go to the About page, scroll to Additional Contact Info, then click on Enter website, and paste your URL into the Website field. Go to Facebook >
Instagram
Open Instagram, simply go to Edit Profile, and paste the URL you have copied above into the Website field. Go to Instagram >
Twitter
Simply copy your link URL, go to your profile, click on Edit Profile, and paste your URL into the Website field. Go to Twitter >