AUTOMATIONS > POST REPLY
Loosing patience with your Facebook and Instagram pages?
100% FREE post & live comment reply automation helps you to go through the hard times and close more sales.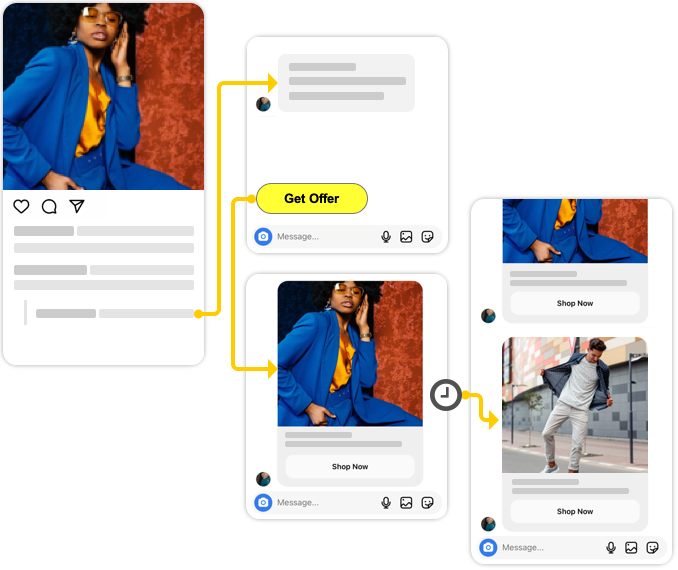 Want to know the secret how the bot helps on your bottleneck breakthrough, audience growing and closing more sales?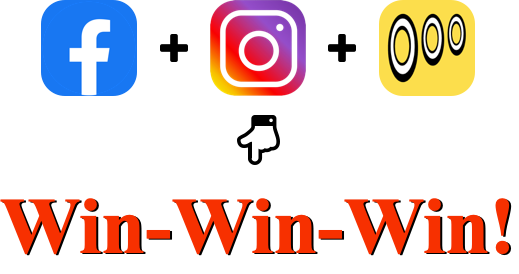 Shoppable Comments Round 1 – Friend Tags
Convince your followers to @tag a certain amount of friends in the comments to get a discounted price immediately, so your followers' friends will also see your posts, and you reach more audiences.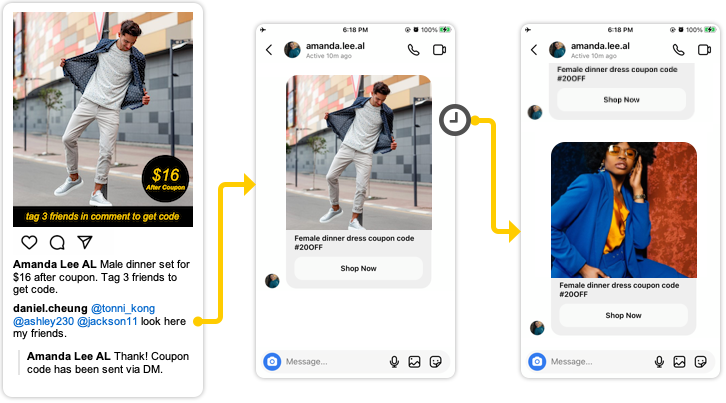 Shoppable Comments Round 2 – Call To Action
According to the needs of your pages, set the keywords in the bot. Once the bot detects that the post or live comments contain a keyword you have set, send the Call-To-Action messages.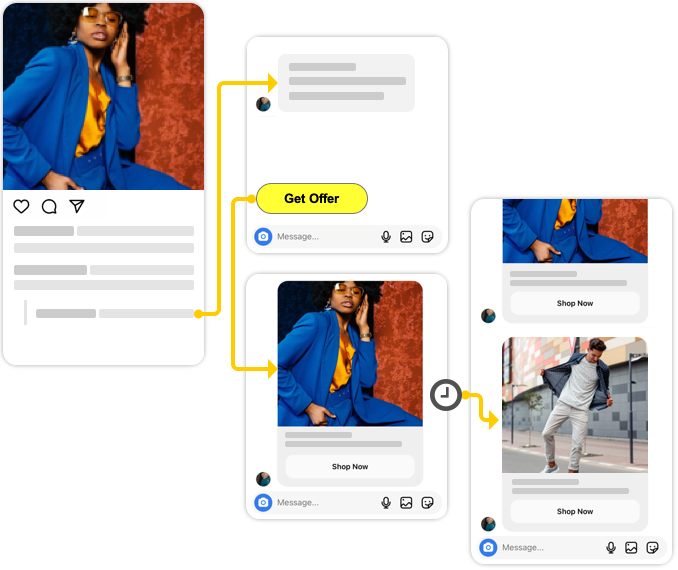 Shoppable Comments Round 3 – GO LIVE
Audiences post a message during your live broadcast, the app replies to the message with the purchase link, and the performance doubles.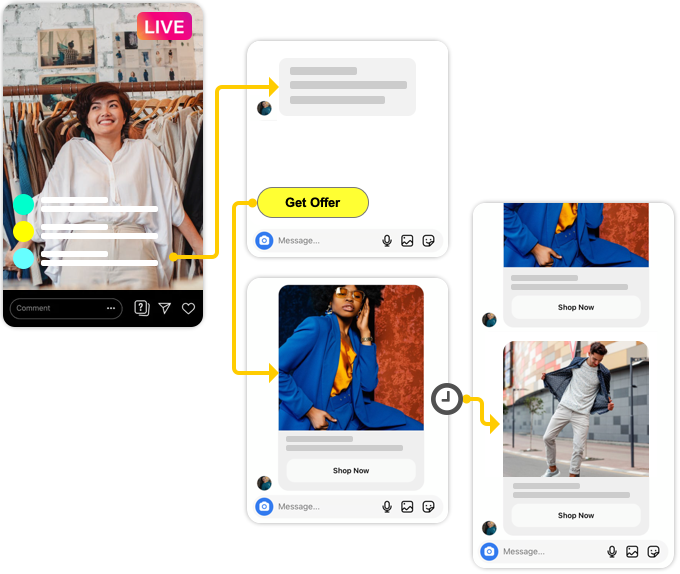 Shoppable Comments Round 4 – Instagram Stories
When a fan replies to your stories, or mentions your products or brand in his/her stories, a reward or a purchase link can be sent back to the fan. When happy customers mention you in their stories, you become the center of attention for new audiences.
Beauty Store Owner:
Quick and accurate replies without wasting a second
It is the lifesaver of our giveaway campaigns, helping us to reply to all messages and send promo codes, allowing our Instagram page to gain >100 followers and customers everyday.
No coding skills required, make your FB/IG posts stand out in one minute
No coding, no card required, easy to get FB/IG posts and live comment reply automation in one minute.
Biobiogo is a Meta Partner
Biobiogo processes more than 6M automated messages daily, including WhatsApp, Messenger, Instagram, LINE, Telegram and more. Sign up before Oct to enjoy live time free on post reply automation.