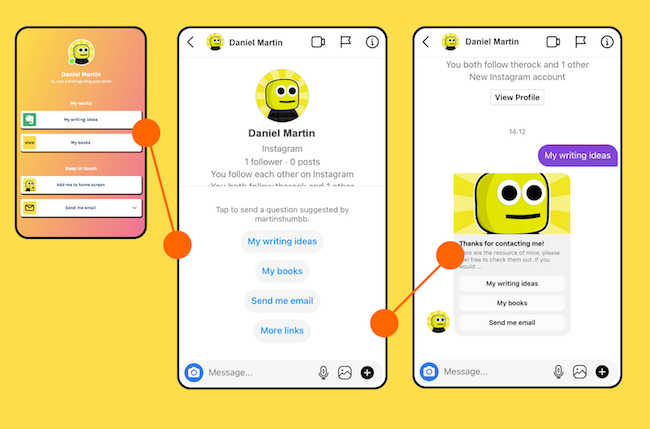 Have ever thought about adding your links to your messaging chat box? Can you imagine that when your audiences open your messaging chat box will see links and buttons what connected to all your content?
Grow your messaging contacts, collect email subscribers and accept payments right in the messaging chat box, is much easier than you think.
Today we proudly introduce our newly launched feature Messaging Connect to all of you. Now you are able to connect your biobiogo to Messenger, Instagram Messaging and Twitter Messaging (more are adding).