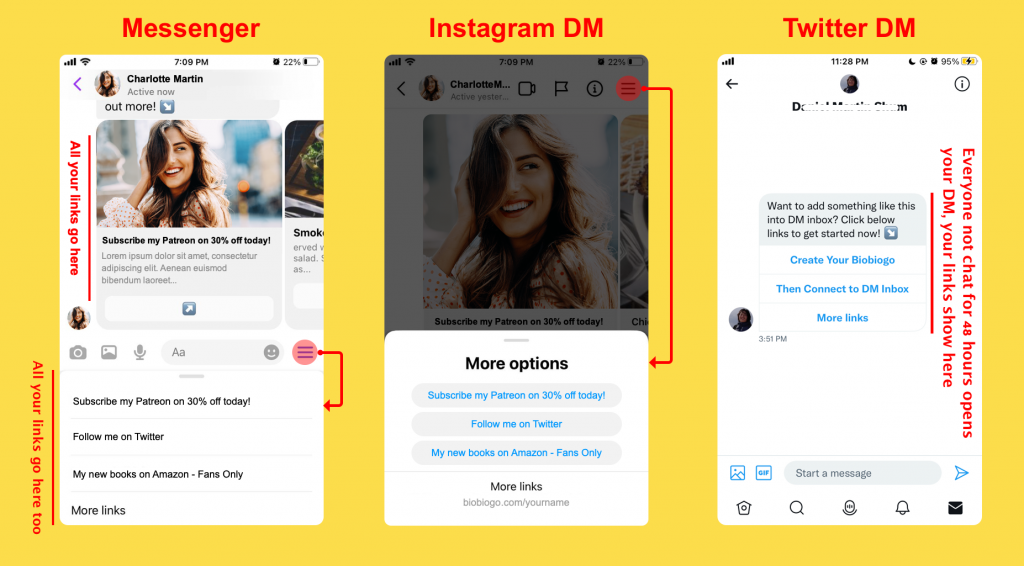 We support connecting your biobiogo to Messenger, Instagram Messaging and Twitter Messaging at the moment. We are adding more supported apps you may check back frequently.
Connecting your biobiogo to your messaging app is an easy one.
Create an account on biobiogo.com >
Add some links you wish to connect to your messaging apps on the link dashboard, if you are not sure how to do it, check this post >
Click on Share button on the link dashboard, click Connect to messaging apps.
Choose the messaging app you wish to connect your biobiogo to, then click the connect button (connecting Instagram messaging can be a little bit tricky, if you are not sure how to do it, click this post).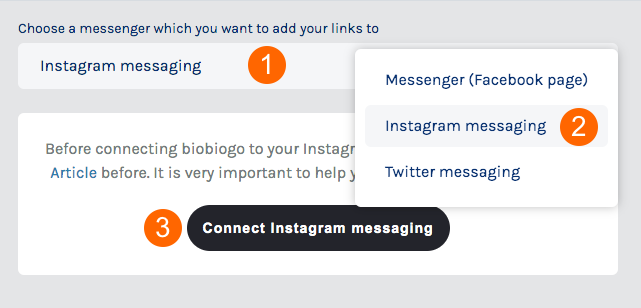 Once your messaging app connected, you will be able to connect your links to the app promptly, the interface should be look like this graphic.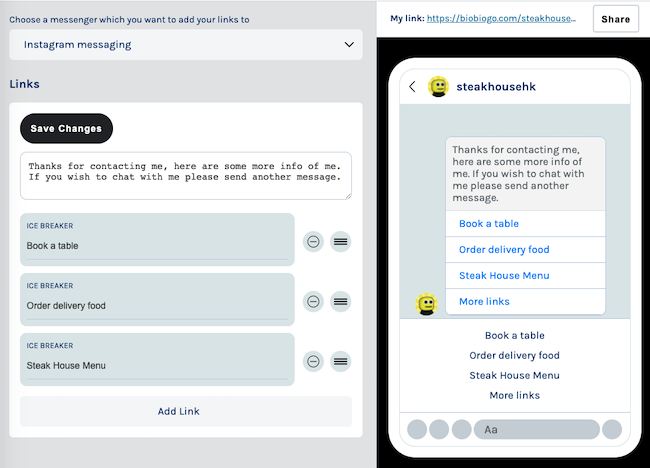 Your may also want to add your biobiogo to your social apps, click this post >