Growing your Instagram followers very slowly? Let your followers and Biobiogo help! Try "Friend Tags" on your shoppable posts today!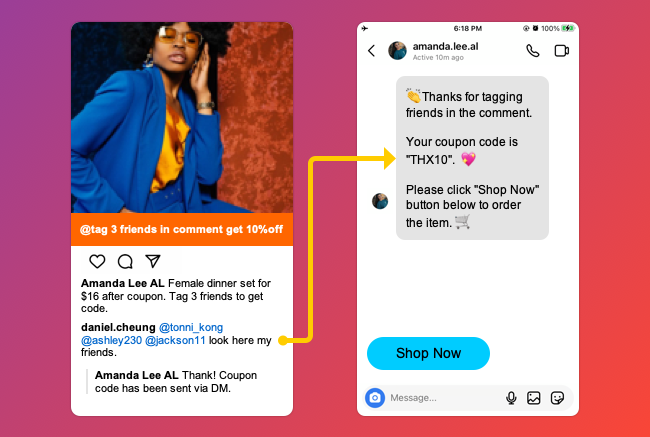 Today with Biobiogo, you can setup an automation to your posts and ask your followers to tag their friends in the comments.
Once the comment meets your requirement, the automation will send a reward to person who added the comment automatically and instantly, for example, a coupon code.
To connect a such automation to your posts is an easy job, here is how you can do it.
create a shoppable post
setup an automation to do the magic
1. Create a shoppable post
Creating a shoppable post is very simple, we have already introduced the feature in a previous post, if you don't how to do it click here>>
2. SETUP an automation DO THE MAGIC
Step 1
As soon as having your post created, you will be prompted to setup an automation. In order to setup the rewarding automation, you will need to choose the below template.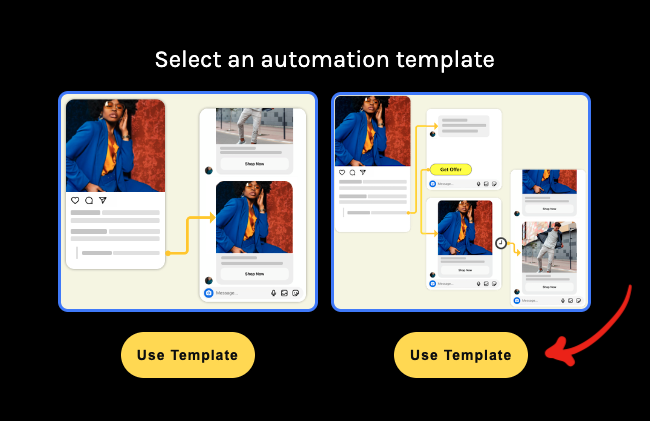 Step 2
In the Trigger component, you will setup the comment keyword and the number of friends you would like your followers to tag in the comment.
Comment matches: in this case you will input *.
Friends tagged: the number of friends you would like your followers to tag in the comment.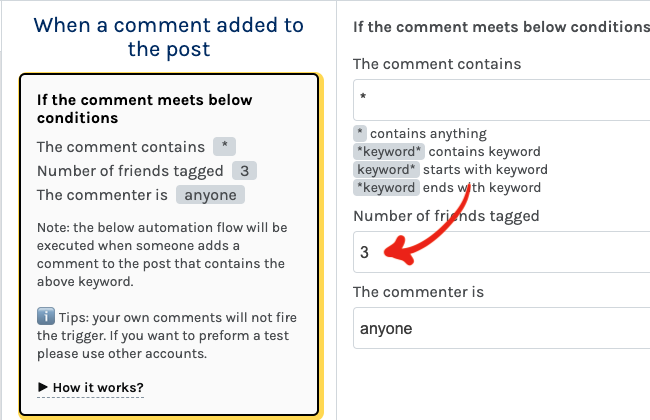 Step 3
In the Send Private Message component, you will setup your reward message which once the comment meets the Trigger criteria. In this case you may include the coupon code in the message body, like the below image.
Button Label is required as your your follower click on it the automation can send the Call-To-Action message.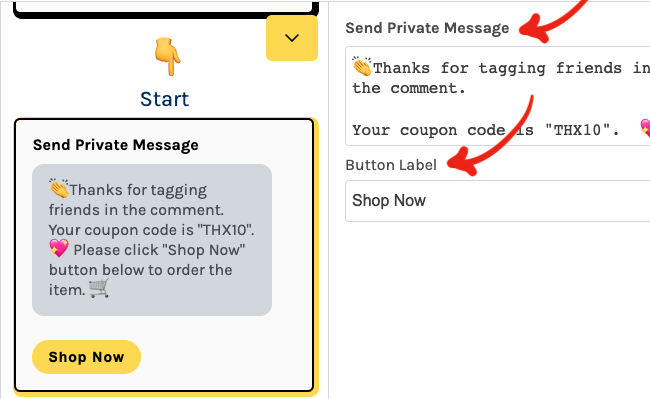 Step 4
The Send Call-To-Action component, in this example, you may choose your product as the CTA which will be sent to your followers when they click on the button in the Private Message you have just set in previous step. If you have a Shopify store connected, then just simply click on the Shopify Icon to fill this component.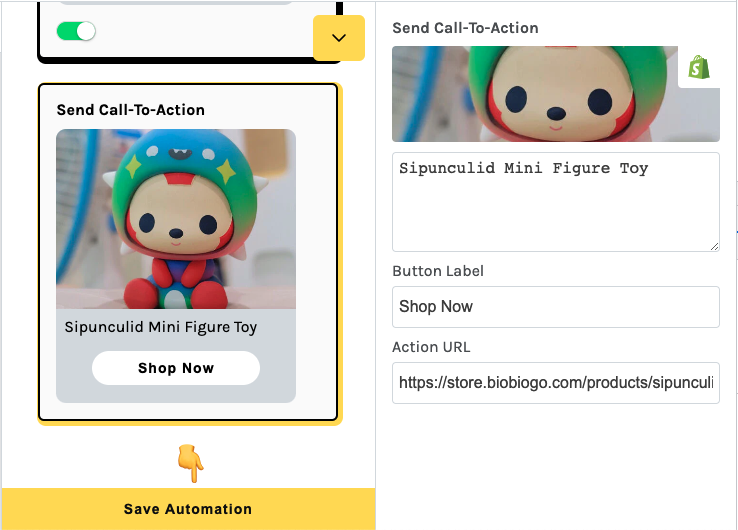 Finally click on the Save Automation button then you are good to go and test.
Important note: the automation WILL NOT respond to your own comments even it meets the trigger criteria. If you want to preform a test please use other accounts to comment on the post.